Let Watersprint be the solution to your problems
Numerous of people falls ill in the severe pneumonia Legionnaires disease every year – and the hidden statistics is yet huge. Watersprint is a unique product that, effective and to a low cost, disinfects water and reduces bacterias, protozoanes and viruses with modern UV-LED technique
The Watersprint unit is small and enables you to mount it in close connection to the water outlet, regardless if it is a basin or shower. Meanwhile the water flows through the unit, it is being disinfected with UVC-light, which gives a very secure and energy efficient water cleaning.
The shower panel from FM Mattsson, with the Watersprint unit integrated, gives a world unique solution to prevent legionella bacteria. The combination of automatic hygiene flush and UVC-light enables extreme security. If the unit, for some reason should stop working, the whole shower panel closed automatically. If the panels are connected to our WMS-system, you can control and monitor them from your desk.
Today, Watersprint is the most environmental friendly, energy efficient and easy maintained product on the market, since it does not contain chemicals or mercury, or requires any change of bulbs.
Solution
The unique point about Watersprint's product is that it makes smart use of UV LED technology, a new and highly energy-efficient technology that is only active when the water is turned on.
The groundbreaking aspect of the product is that it generates UVC light from tiny LEDs the size of a pinhead.
UV LED technology allows the unit to be placed immediately next to the tap outlet. This makes it possible to guarantee a supply of safe disinfected water from the mixer or shower.
Traditional UV technology
Various methods are currently used to purify the water supplied to buildings, for instance using UV technology.
This technology is extremely energy-intensive, and the UV lamps used contain mercury (Hg).
Moreover, bacteria are often already present in the building's pipe system, in which case it doesn't help to treat the supply water.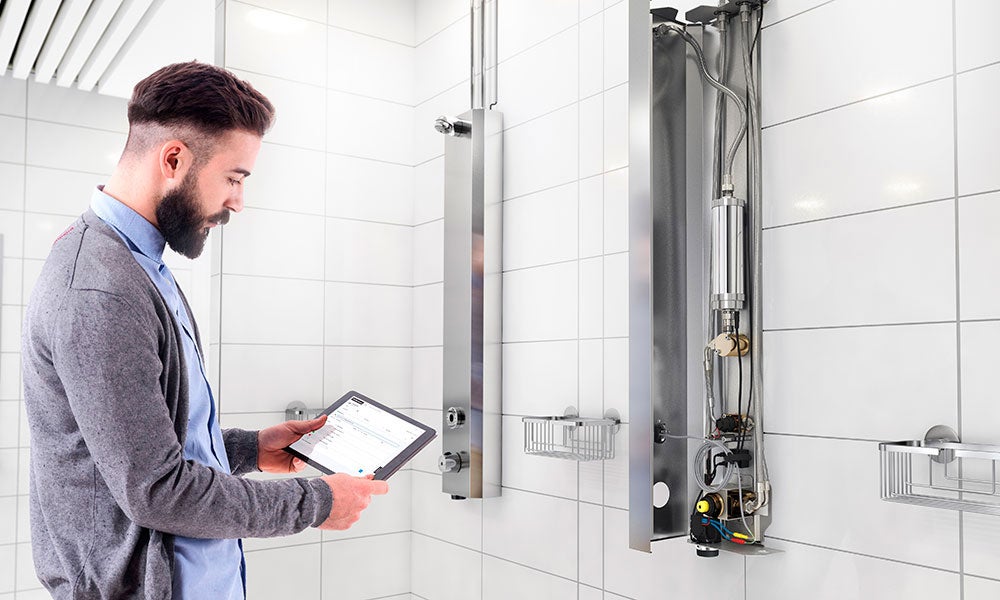 Shower panels
FM Mattsson proudly presents the world's first shower panel with safe and effective water purification through UV LED technology.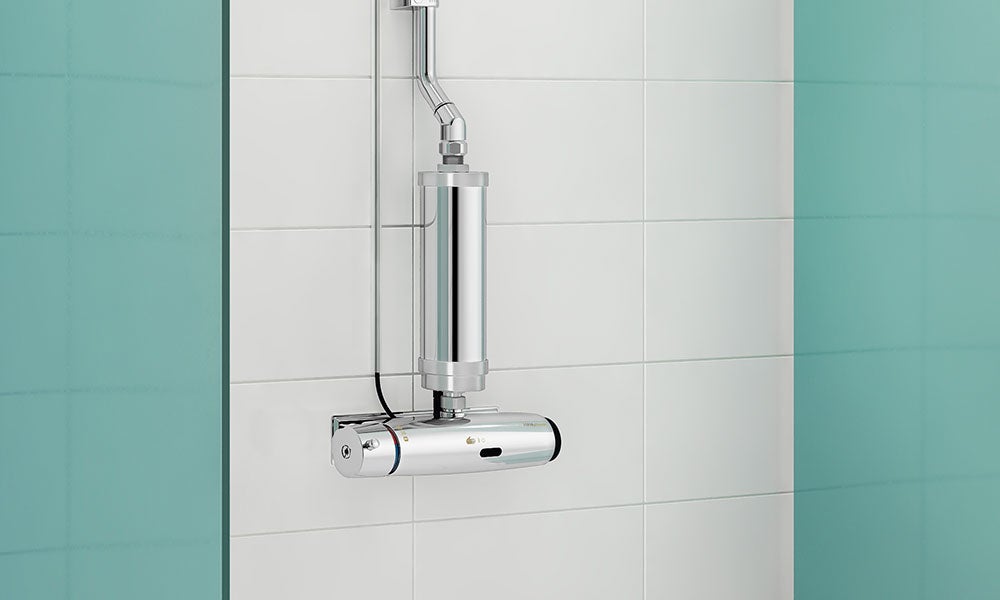 Watersprint units
Now FM Mattsson and Watersprint have pooled their expertise through an innovative partnership. With this unique combination, we can guarantee our customers a supply of safe disinfected water.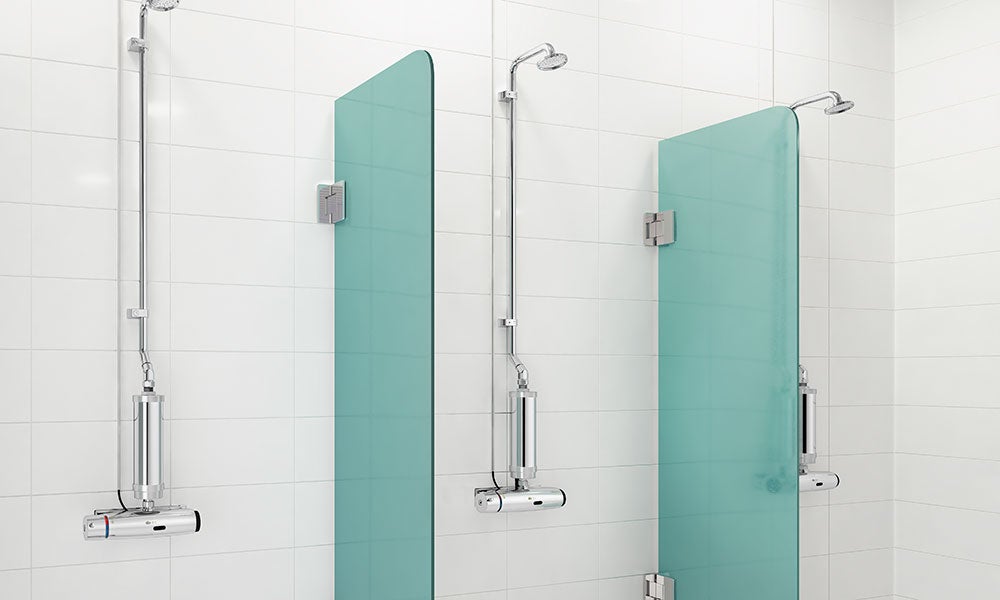 Showers
In the innovative collaboration between FM Mattsson and Watersprint, we have now combined our specialties. With this unique combination we can guarantee our customers a safe disinfected water.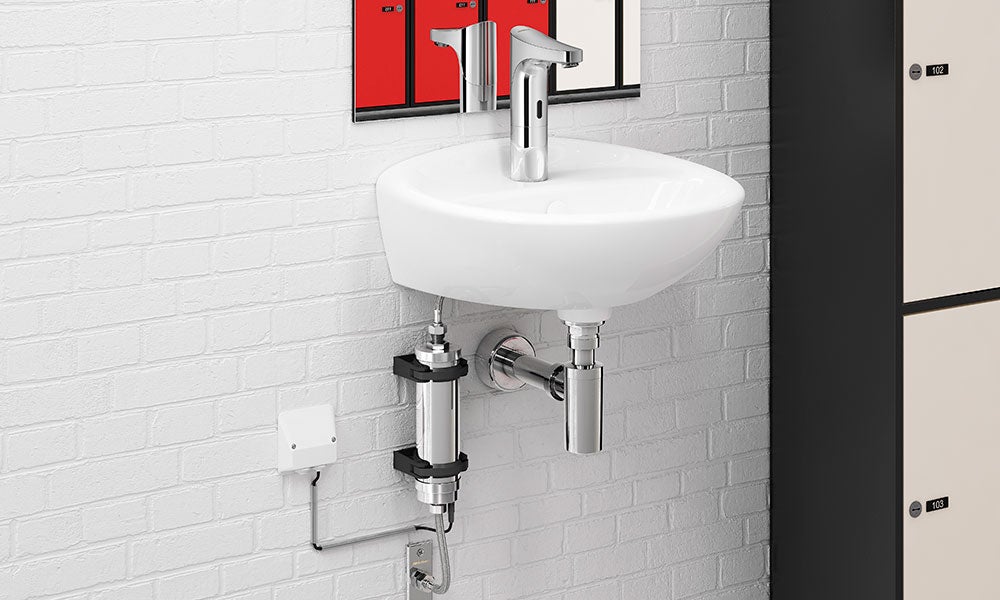 Basin mixers
The unit is mounted vertically on the mixer cold water connection. To ensure disinfected safe water, we recommend taps intended only for cold water.