Showers
Now FM Mattsson and Watersprint have pooled their expertise through an innovative partnership. With this unique combination, we can guarantee our customers a supply of safe disinfected water.
The primary market includes public facilities such as sports complexes and swimming pools and facilities with an extra high need for disinfection of drinking water, such as hospitals that treat infection-prone patients or lab environments. Other target groups include catering kitchens, hotels, industry, lab and research facilities and private wells.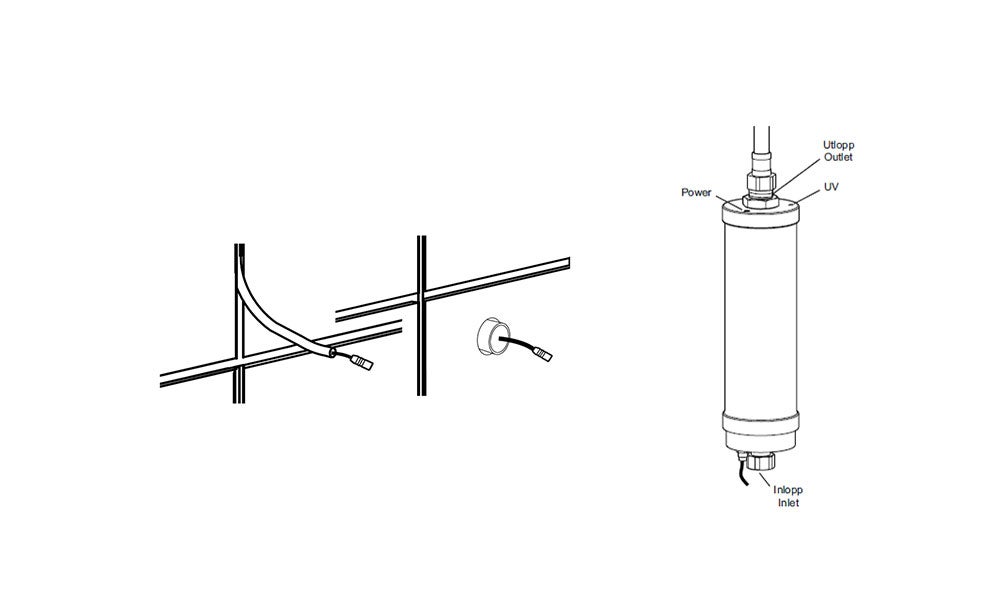 The unit is installed vertically on the shower mixer's outlet (mixed) water connection. The electrical supply cable is installed in a recessed tube or cable trunking/tube. Clear status indication on the unit.