Smart alliances - the industry's key to IoT
This is the second consecutive year for Subcontractors IoT Arena - and interest is growing. IoT solutions in the industry are the future. - We have to start collaborating, networking and learning from each other.
That's what Frank Rälg, Business Development Manager, FM Mattson Mora Group AB says. He shows the company's own IoT venture in the form of a connected mixer, Tronic WMS, and also tells the visitors at Subcontractors IoT Arena about the way there. The industry needs smart alliances within IoT - We are an old industrial company that decided to make an IoT investment based on a customer request. We realized immediately that we must do what we are good at and take help with what is not our core business. In this case, we chose to partner with Telia, "says Frank Rälg. The technology is developing rapidly, the possibilities are enormous, but in order to reach the goal as an industrial company, it is about networking, collaborating and learning from each other, says Frank. - Smart alliances are the whole drive in this if we are to succeed. And we have to put ourselves in a user perspective so that we are not blinded by the technology, says Frank.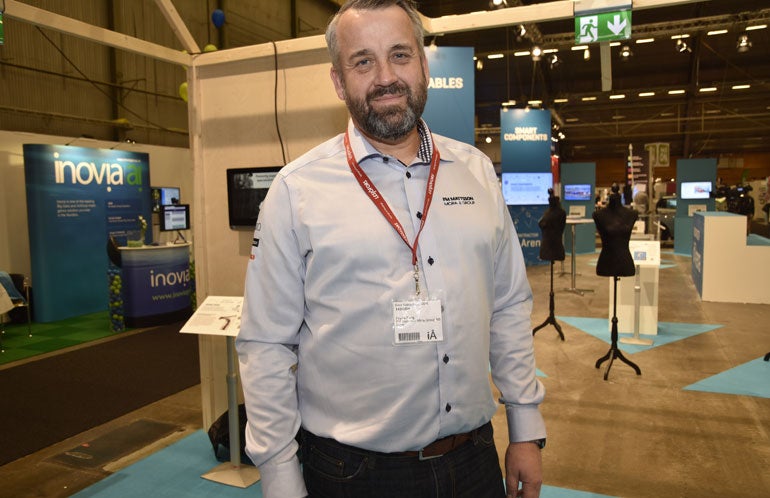 More cases and increased number of visitors
Subcontractors IoT Arena presents 17 different cases in four areas: Smart Home, Smart Mobility, Wearables and Smart Components. It is about everything from connected vines and apple orchards to a retrofit of a remote waterworks from 1968 with the help of IoT and AI. Last year's subcontractor fair was the first time that IoT solutions had their own exhibition, while the fair also opened up for a whole new group of subcontractors within IoT. - The purpose of the IoT Arena is to inspire visitors and show concrete examples of what this can be about. We have more cases this year and I also think we are seeing an increased number of visitors, "says Magnus Mörstam, responsible for Subcontractor IoT Arena.